Hysterectomy:
Getting a Second Opinion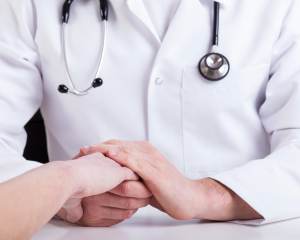 When told that there is a serious issue or that surgery is necessary, it is natural to feel that a decision must be made immediately and treatment begun as soon as possible. While this may be true in some case, it is very reasonable to take the time to learn more about the issue, get a second opinion or perhaps even a third opinion, and weigh all options. Health decisions should be made after thoroughly learning about the diagnosis, prognosis and available treatment options.
A good doctor understands your right to be well informed and should welcome a second opinion. The doctor may even be able to recommend a specialist. Ask your doctor for a copy of your medical records and test results that you can provide to the new doctor for the second opinion.
While going through the process of getting a second opinion can be awkward for both you and your doctors and patient, it is important to know that studies show that many patients who have sought second opinions have found that the two opinions were not in agreement.
Different doctors may come up with different diagnoses, because of differences in their training, their past experiences, the technology that is available to them, their schools of thought, and their personal methods of treatment. Some doctors are initially less aggressive in their treatment of issues while others are more aggressive. Getting a second opinion can greatly expand your knowledge of the issues and options you have.
When the opinions of the two doctors are in agreement, treatment can be commenced with more confidence. If there is a discrepancy between the two opinions, a third opinion of a more experienced doctor can be sought.
It is always important to remember that every person is unique. Even though a particular procedure is best for one individual, it may not be best for another. A good professional opinion and personalized course of treatment is the best path to return to good health.

We want you to learn about our practice; about us, our staff and services, our locations and office hours, and the hospitals we are affiliated with. We also provide you here with a variety of information on women's health issues and pregnancy. If you have any other questions that we can answer for you, please call Hysterectomy Specialist Doctor Ahdoot's OBGYN office in Burbank California.