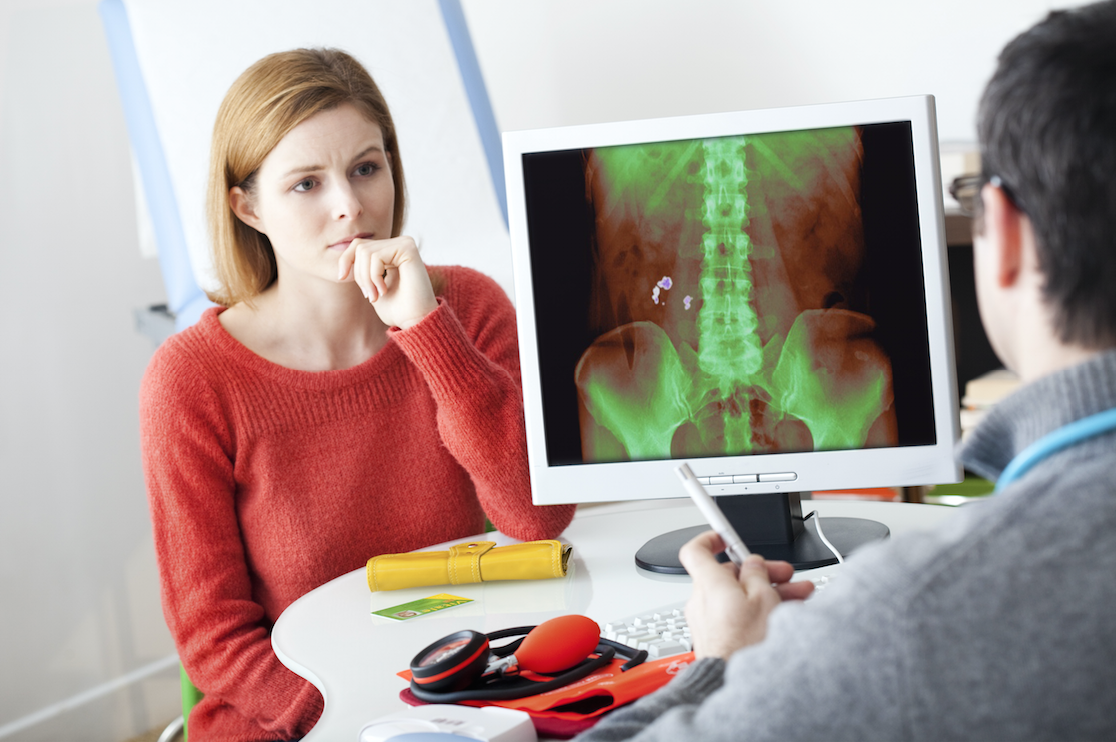 Women are diagnosed with menorrhagia when their menstrual periods are abnormally heavy or they experience abnormally extended periods of bleeding. While a heavy menstrual cycle is a typical concern for most women, many will not experience a blood loss heavy enough to be considered menorrhagia. Symptoms of blood loss and cramping are so severe that usual activities will be difficult or impossible to maintain. Menorrhagia does not have to be something women dread as there are many effective treatments that can improve this condition (Menorrhagia (heavy menstrual bleeding), n.d.).
Causes of Menorrhagia
There is a long list of causes for why women may experience menorrhagia. Hormonal imbalance, specifically estrogen and progesterone, is most common in adolescents who have recently began their periods and women near menopause. Women who are taking blood thinners run a higher risk as blood will not clot and more bleeding will occur. Some diseases, including, liver, kidney, or thyroid disease, and bleeding or platelet disorders also prevent normal blood clotting. Though rare, uterine, ovarian and cervical cancer can also be the cause of heavy menstrual bleeding.
Before being subject to surgical treatments, women may be able to improve menorrhagia and its symptoms with drug treatment methods. Women will often experience painful menstrual cramps and may be given non-steroidal anti-inflammatories (NSAIDs) which will also reduce blood loss. Common NSAIDs include ibuprofen such as Advil and Motrin IB. Tranexamic acid, also known as Lysteda, is a medication that may aid with blood loss reduction. Also, oral contraceptives can help regulate menstrual cycles, allowing the overall decrease in bleeding duration and quantity.
Alternative Options for Care
If drug treatments do not effectively treat menorrhagia, there are surgical methods that patients can choose to undergo. Dilation and curettage (D&C) is a procedure where the cervix is dilated and the lining of the uterus is scraped and evaluated for abnormalities, which will help the doctor find the correct and most effective treatment. A women with fibroids experiencing menorrhagia will be treated with uterine artery embolization–a catheter is passed through the femoral artery to the uterine arteries, at which time the blood vessel is injected with plastic microspheres. Focused ultrasound ablation is a procedure in which ultrasonic waves are used to kill fibroid tissue. During a myomectomy, the surgeon will remove uterine fibroids through several small abdominal incisions, an open abdominal incision, or through the vagina. Endometrial ablation is a procedure in which the lining of the uterus is permanently destroyed. Endometrial resection is a procedure in which an electrosurgical wire loop is used to remove the uterine lining. There are many surgical methods that will help women with problems of menorrhagia.
Menstrual bleeding is already an inconvenience that all women must suffer through, but that does not mean it has to be something of intense pain and dread. Menorrhagia is treatable, so women who experience unusually high levels of blood loss should talk to a doctor today to see which treatment options is the best for them.
Los Angeles Expert in Menorrhagia
Women experiencing an abnormal amount of blood loss can schedule a consultation with Dr. Adhoot. During your consultation, Dr. Adhoot will look into the best treatment option available for your condition. With a dedication to women's health and more, our staff is professional and friendly. Schedule a consultation today by calling us at (818) 559-7500.